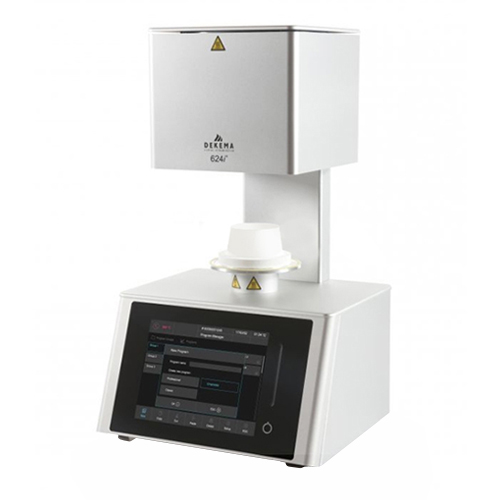 AUSTROMAT 624 ceramic oven
The proved conception of Dekema ovens provides excellent results in respect of all temperatures. The intuitive and easy to use software combined with an opportunity for work over the internet comply with the modern requirements of the dental technicians.
he oven AUSTROMAT 624 has a touch screen which is used in order the same to be operated. The intuitive software provides different opportunities for adding and deleting data, and editing of programs (ever when the same is turned on) where this can be done over the internet. There is a big database with more than 200 programs, as you just shall push a button in order star using the oven.
The ovens are sold in two variants: AUSTROMAT 624 and AUSTROMAT 624i.
10.4″ touch screen with "multi-touch"
lifting of the elevator with "soft touch"
permanent connection with the database on the internet
remote control using the network
following the status of the oven
updates and back-up over the internet
Aluminium body in black or grey